Circulation Pump Repair Kit Volvo Penta Aqd70 Tamd70 Replaces 876600 875474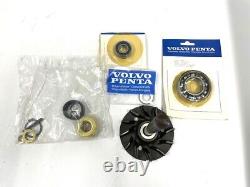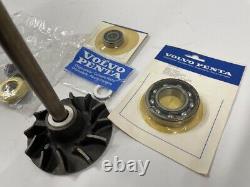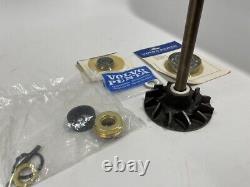 CIRCULATION PUMP REPAIR KIT VOLVO PENTA AQD70 TAMD70 REPLACES 876600 875474. Condition : New other (see details). Additional Notes : We recently acquired the inventory of a large marine parts distributor that went out of business. These are new old stock items and are in great condition with factory original packaging still intact. Dimensions (L x W x H) : 12 x 4 x 4 in, Weight: 2 lbs. IF YOU DO NOT SEE SOMETHING YOU EXPECT TO BE INCLUDED IN THE DESCRIPTION WE PROVIDE, IT WILL NOT BE INCLUDED. In this case, these displays are not included. If you have any questions feel free to send a message or call Max Marine Outlet Inc, Pompano Beach, Florida. We always want to be transparent with our customers and fully disclose any information regarding the products we sell. We always attempt to choose reliable carrier services and package items as safely and securely as possible. Rarely, an accident may happen outside of our control. We will contact the carrier and work with our buyers to come up with the best possible solution. This service takes an average of 4 weeks, but may take longer.
Packages may be scanned once in the United States and not scanned again until they are delivered, or may not be scanned at all. The service is reliable, it just is not as fast or traceable as other more expensive methods.
Any requests for this type of service will be ignored. Some countries have regulations regarding the dimensions of the packages we can have delivered.
Please provide all address information in English. We always prefer to work directly with our customers to correct any issues with an item when possible, if a return may not be necessary please contact our customer service to resolve any issue.